GPSOnIt Basics
The design is based on a proven enterprise level, fault tolerant architecture. The system is extensible and supports nearly any communications protocol. If you have devices not included in our list (manufacturers, fleets, etc.), please contact us. We have tried to optimize the device selection to those with the widest appeal or installed base. Currently, we support GPRS and Satellite communications methods.  Devices include Queclink (GL200, GL300, GV500, GMT100), Xirgo Technologies (XT-2000, XT-2100, XT-4500, XT-4700, XT-5000) and the SmartONE, SmartONE-C, and Spot satellite trackers are supported as well.
Device based functionality
The following list of device reports and alerts but is subject to change. Not all devices support the following. GPSOnIt supports the full functionality of each device identified in the previous section. • Periodic Reporting  • Direction Change threshold exceeded  • Speed threshold exceeded  • RPM threshold exceeded  • Geofence crossing detected  • Acceleration threshold exceeded  • Deceleration threshold exceeded  • Main Battery voltage below threshold  • Ignition Turned ON  • Ignition Turned OFF  • Idle Time threshold exceeded • Tow detected  • Tow has stopped  • Movement Start detected  • Movement Stop detected  • Park Time threshold exceeded  • Accelerometer Threshold Exceeded  • SIM Card Change alert  • Last Gasp alert (when device is unplugged) Last Gasp cancel
Web Site Summary
List • Display current location and status of all devices on an account in grid view or map view (user selectable option)  • Routing from device to an address or between two devices. • Zoom in on single device or select to show all to zoom back out  History • Displays device reports in a map view window with a side bar listing details for each report. These are cross linked so by moving the mouse over an entry in the sidebar, a tag is shown near that point on the map. The report on the map and the detailed information in the sidebar are color matched so alerts in the map will show as red in the sidebar. • User selectable map types includes street maps and satellite hybrid options • Mapping layer selection options • Each report displayed with an icon showing status, moving (red or green arrow showing direction), stopped/parked, idle, zone crossings and alerts • Control how much to view with user selectable start and end date/time  • Zone(s) are displayed on the map (user selectable in layers)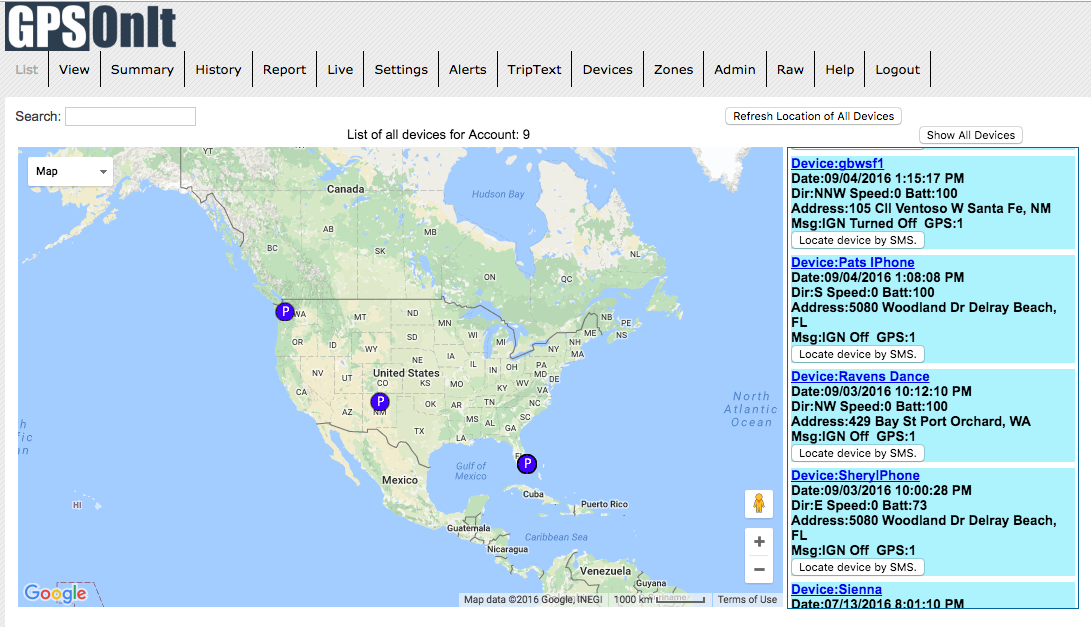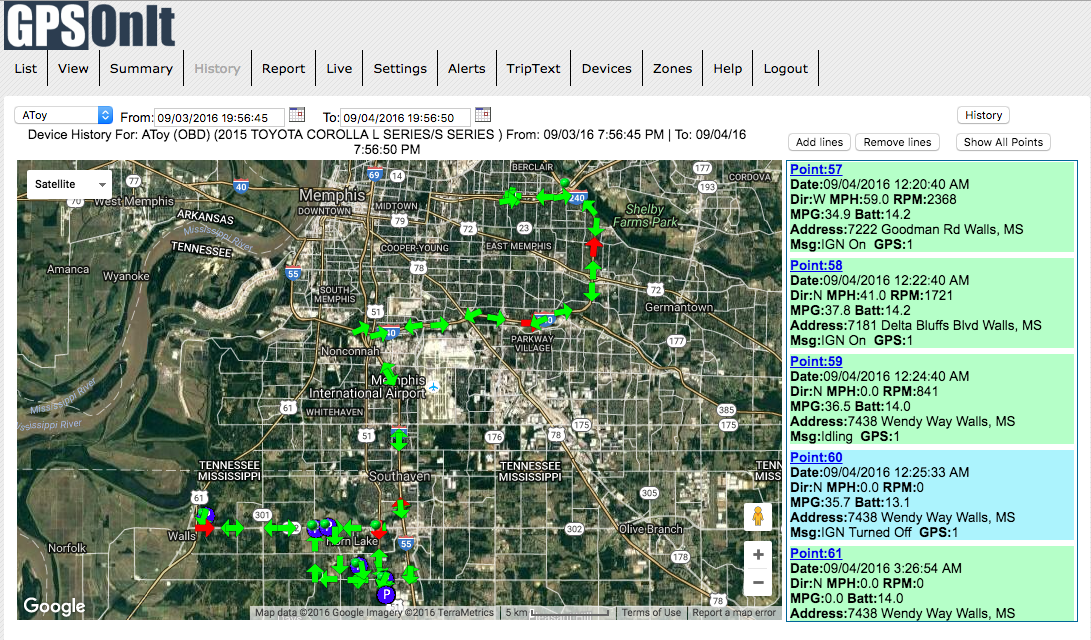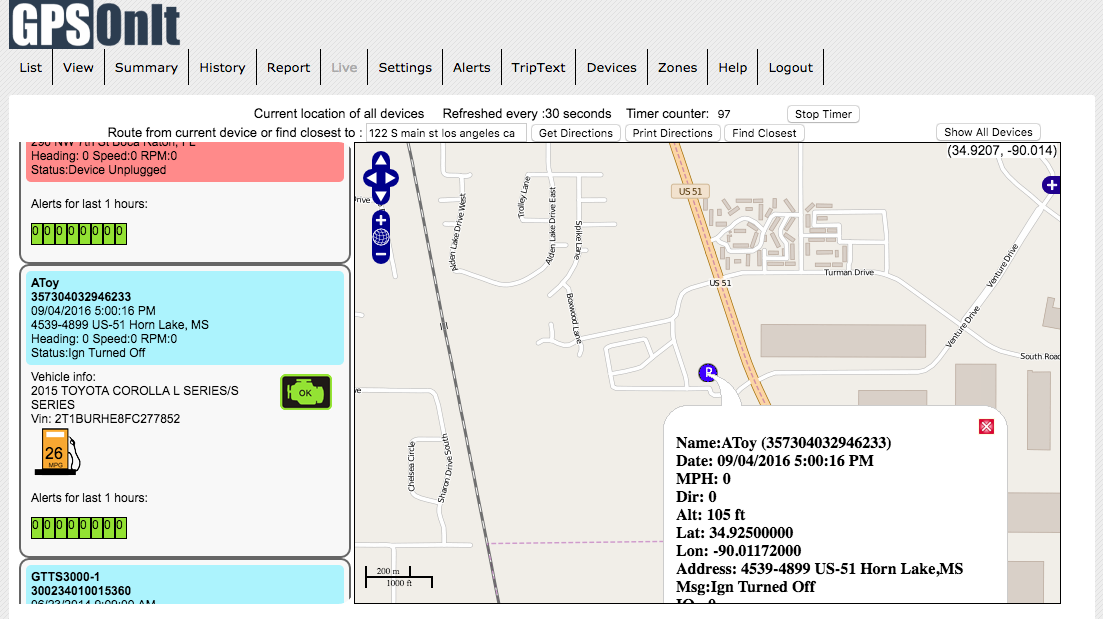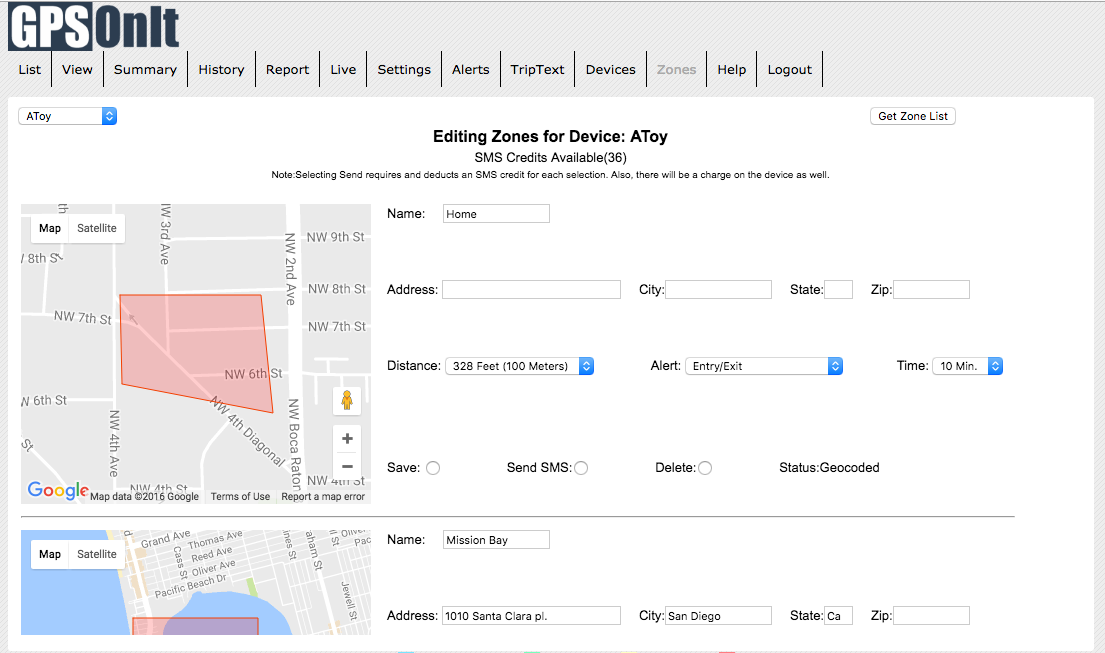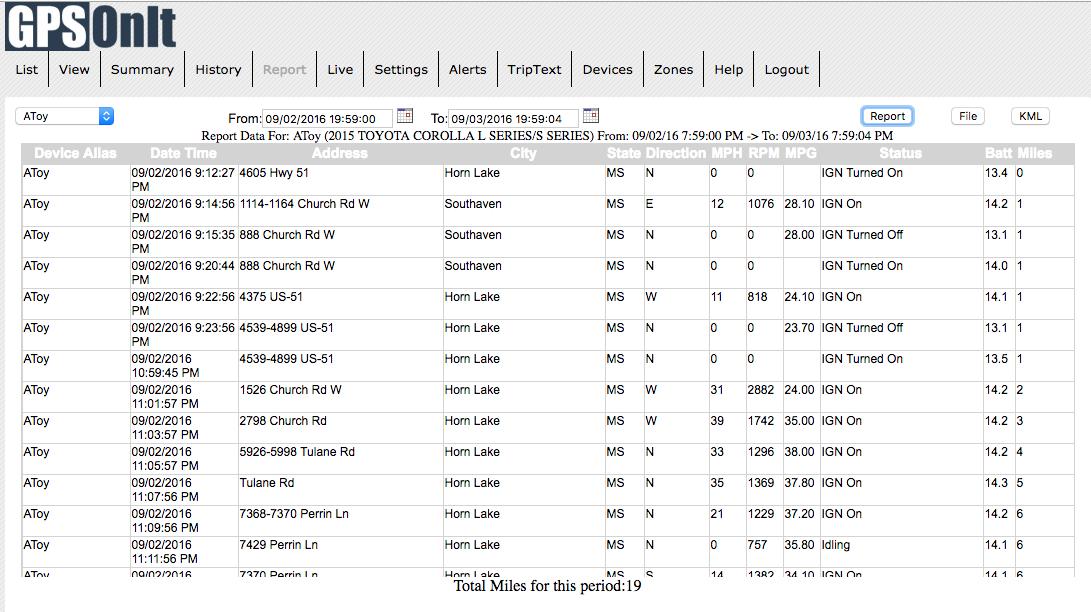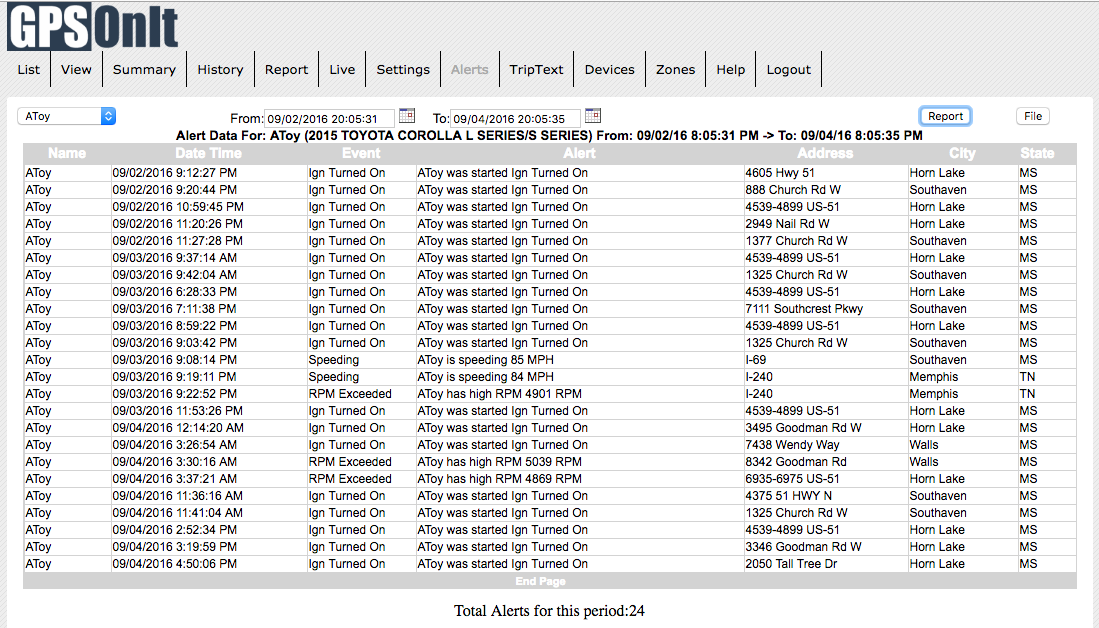 My Locator skill on Amazon Alexa
Keeping up with your family just got a whole lot easier thanks to GPSOnIt's My Locator skill and Alexa! With the My Locator skill, you can just ask Alexa where your family members are. The My Locator skill connects your GPSOnIt.com account, for easy voice access. To hear a sample without linking your account, just enable My Locator and say, 'Alexa, ask My Locator for an example'. To use this skill, you need to have a GPSOnIt.com account. If you do not have an account, please visit http://www.GPSOnIt.com and visit our store to find the perfect device for your needs. GPSOnIt is a service providing real time GPS based location tracking for everything you care about. There are many options from in-vehicle devices, wearable devices, worldwide pocket satellite devices, to tracking your own smart-phone. No matter which type you choose, or if you choose multiple types, you can simply ask Alexa ask My Locator where everyone is. Tracking isn't just for companies with lots of vehicles. Families have many tracking needs. Multiple cars, motorcycles / scooters, jet skis, perhaps a boat or RV, off highway vehicles, kayaks, and most importantly, family members. Some family members may have functional needs, such as those in the Autism Spectrum or suffering from Alzheimer's disease, and may wander, or become lost and disoriented, even while visiting familiar places. ** With GPSOnIt, you can have peace of mind with one system. **

Check it out on the Amazon Alexa Skill Store here!
Affordable, no nonsense, no ads, no proprietary devices. Just Tracking